.öyle bir müzik insanı ki stephan micus, dünyada kültürler arasında yolculuğa çıkıp yoğrulmuş seslerle, bize de onu hayranlıkla izlemek ve dinleyip büyülenmek düşmüş. daha henüz 16 yaşında iken almanya'dan çıkıp başladığı bu gezginlik hali ile gittiği her ülkede, karşılaştığı her yeni coğrafyada oranın müziğini, özgün tınılarını dinlemiş, ustalarını bulmuş yerel enstrümanların, öğrenmiş sabırla her birini. batı bilmezken o bilmiş. onun elinde gelenekselliğin kalıplarından çıkan ama asla içselliğini yitirmeyen bu çeşit çeşit enstrümanlar alışılmadık biçimde birleşmiş ve micus'un sesini bizlere getirmiş.
düdük, sakhuaci, bavyera kanunu, kalimba, ney, japon flüdü birkaç enstrümanı. kendi sesini de müziğin içinde enstrüman gibi kullanmakta aynı zamanda.
şimdi birkaç albümünü paylaşayım sizlerl
e.



ocean,1986

.Part I

.Part II
.Part III
.Part IV
ocean.part1
ocean.part2
to the evening child,1992



.Nomad Song (8:59)
.Yuko's Eyes (5:59)
.Young Moon (5:59)
.To The Evening Child (9:39)
.Morgenstern (2:13)
.Equinox (9:53)
.Desert Poem (4:17)
to the evening child.part1
to the evening child.
part2
şifre:
newage




desert poems,2001

.The Horses of Nizami
.Adela
.Night
.Mikhail's Dream
.First Snow
.Thirteen Eagles
.Contessa Entellina
.Shen Khar Venakhi
.For Yuko

desert poems






on the wing,2006


.On the Wing
.Winterlight
.Gazelle
.Blossoms in the Wind
.The Bride
.Ancient Trees
.In the Dancing Snow
.The Gate
.Turquoise Fields
.Morning Sky


on the wing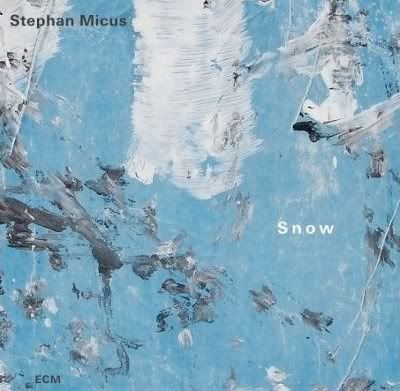 snow,2008

.Snow
.Midnight Sea
.Sara
.Nordic Light
.Almond Eyes
.Madre
.For Ceren and Halil
.Brother Eagle
snow.part1


snow.part2